Rappler CEO Maria Ressa was awarded the Nobel Peace Prize for 2021 on Friday, October 8, in an unprecedented recognition of journalism's role in today's world.
Also awarded the prize was Russian journalist Dmitry Muratov .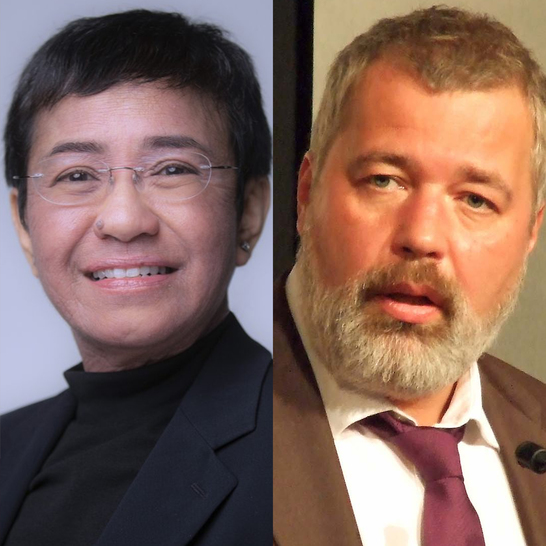 They won the prize "for their efforts to safeguard freedom of expression, which is a precondition for democracy and lasting peace."
Ressa has been the target of attacks for her media organization's critical coverage of President Rodrigo Duterte's administration and a key leader in the global fight against disinformation.
The award-giving body also acknowledged Muratov, one of the founders and the editor-in-chief of the independent newspaper Novaja Gazeta, for his decades of defending "freedom of speech in Russia under increasingly challenging conditions."
The Norwegian Nobel Committee said the newspaper is "the most independent newspaper in Russia," publishing critical articles on "corruption, police violence, unlawful arrests, electoral fraud and 'troll factories,' to the use of Russian military forces both within and outside Russia." With Rappler