Police ready to implement stricter lockdown
Police Gen. Guillermo Eleazar asked the public to follow minimum health standards in wake of the confirmation of 35 Delta variant cases in the Philippines.
The Philippine National Police will enforce strict quarantine rules once more should President Rodrigo Duterte decide it necessary, said Eleazar.
Presidential Spokesperson Harry Roque on Monday said that a return to a stricter quarantine status was entirely possible amid the risks posed by the more transmissible Delta variant.
"We have all witnessed what happened in India and we do not want the COVID-19 scandal to happen in our country, especially since there are confirmed cases and there are already deaths in our country due to the Delta variant," Eleazar said.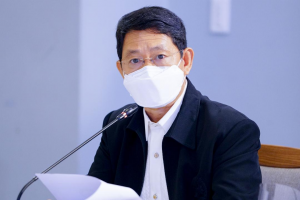 July 20, 2021
MANILA – Interior Secretary Eduardo Año assured that the local government units (LGUs) and the Philippine National Police (PNP) will enforce all laws, ordinances, omnibus guidelines, and community quarantine protocols to keep the people safe from possible local transmission of more… Read More