President Rodrigo Roa Duterte warned the public against the Delta variant that is said to be more infectious than other COVID-19 variants.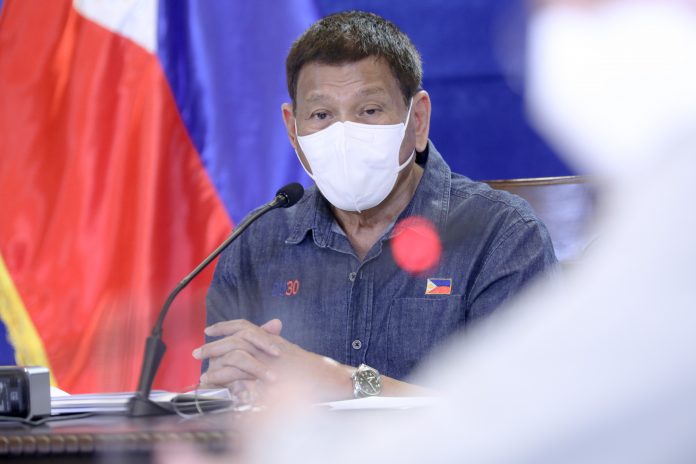 In his public address on Monday (June 21), he strongly urged the public to get vaccinated in order to prevent the spread of the Delta variant in the country. He highlighted that the D variant is "very aggressive" and the country might experience a second wave "much more serious than the first" if no stringent measures are imposed.
President Duterte warned to arrest those who choose not to receive the vaccine against COVID-19.
"There is a national emergency. Kung ayaw mong magpabakuna, ipaaresto kita. I have to sequester you in jail. Mamili kayo: magpabakuna kayo o ipakulong ko kayo sa selda?"
According to the President, the vaccine is the only solution to stop the spread of the virus.
"I am just exasperated by, you know, Filipinos not heeding the government. Eh tutal tayo dito wala naman tayong hangarin kung 'di kabutihan ng ating bayan."
Moreover, Presidential Spokesperson Harry Roque emphasized that the government has the power to require vaccination, but a law must be created for the matter.
"Kasama po iyan sa tinatawag na police power of the state. At alam naman natin na mayroon nang mga desisyon na kinilala talaga na pagdating po sa isang emergency dahil po sa isang pandemic, talaga namang kikilalanin ng hukuman iyong primacy po."
Department of Justice (DOJ) Secretary Menardo Guevarra believed that the statement of President Duterte was used to "drive home the need for us to get vaccinated and reach herd immunity as soon as possible."
"As a lawyer he knows that not getting vaccinated is a legal choice; there is no law as yet that compels vaccination against covid-19, much less criminalizes it, as presently available vaccines are still in their trial phases," he said.
Furthermore, Department of Health (DOH) Undersecretary Myrna Cabotaje said that the statement of the President was "born out of the passion and need of the President to emphasize the point na kailangan magpabakuna."
Meanwhile, Duterte also claimed that the first wave has "depleted" the resources of the government.
"Iyong nangyari sa atin, 'yong first wave, it has really depleted the resources of government. Now, another one would be disastrous for this country. That is why the stricter you are, the better."