The Philippines could go the way of India if the government would make the mistake of fully opening the economy.
To avoid the surge in Covid-19 cases now bedeviling India, that completely overrun hospitals and crematoriums,  Dr. Rontgene Solante, an infectious disease expert, suggested strongly against fully opening the economy for now.
Solante, who heads San Lazaro Hospital's adult infectious disease unit, noted that the opening up of society resulted in unrestricted interaction and became one of the major factors that led to the surge of infections in India.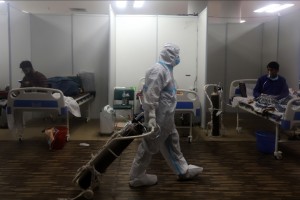 April 29, 2021
NEW DELHI – India marked a new high in coronavirus cases on Thursday, registering a staggering 379,257 new infections in the last 24 hours.The Health Ministry said that overall cases have now reached 18.3 million, while the death toll stood at 204,832, including 3,645 new fatalities.India has… Read More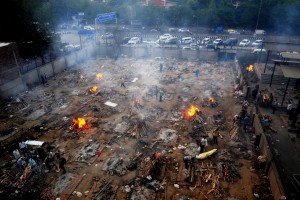 April 29, 2021
UNITED NATIONS – The United Nations is helping India in its uphill battle against Covid-19, said a UN spokesman on Wednesday.The UN team in India, led by Resident Coordinator Renata Lok-Dessallien, is supporting the authorities' response to the pandemic by providing equipment and supplies,… Read More
 April 29, 2021
MANILA – The Philippines, through the Department of Foreign Affairs (DFA), will send assistance to India which is facing the worst coronavirus disease 2019 (Covid-19) outbreak, Malacañang said on Thursday."I'm sure po, pinagiisipan na iyan ng ating Department of Foreign… Read More