Economic amendments to the 1987 Constitution are being opposed by the Makabayan Bloc because they are pushing for the ideological line of Communist Party of the Philippines (CPP) founder Jose Maria Sison, said Undersecretary Jonathan Malaya, spokesman of the Department of Interrior and Local Government (DILG).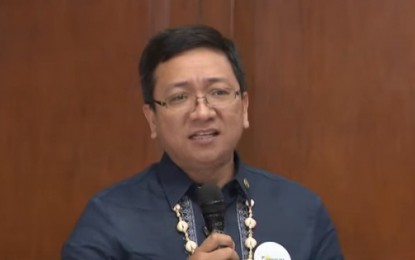 Malaya said the Makabayan Bloc, a partylist group described by military as a legal front of the CPP, is espousing the economic model of the National Democratic Front (NDF) being contained in their proposed Comprehensive Agreement on Social and Economic Reform (CASER), which is one of the items being pushed by the CPP-National People's Army-NDF in the collapsed peace talks with the government.
Among the items in CASER is the confiscation of all land used by foreign corporations and landlords, take-over of all large plantations and corporate farms by the State, take-over of all industries deemed as strategic by the Left, and the closure of all large corporations – whether foreign or local – to give way to their national industrialization program.
"The so-called Makabayan Bloc opposes the lifting of the restrictive economic provisions in our constitution because they adhere to their own so-called 'national industrialization program' where the electric, water, mining, oil, telecommunications and transportation industries, among others, are to be confiscated from their owners and taken over by the State as dictated by their obsolete ideology," Malaya said. READ MORE