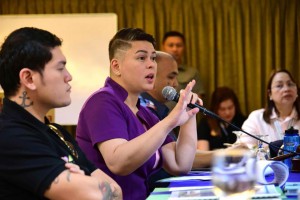 March 1, 2021, 7:24 pm
DAVAO CITY – As the city celebrated the 84th Araw ng Dabaw on Monday (March 1), Mayor Sara Z. Duterte reiterated her call to supporters to spend their money on the needy instead of using it for motorcades and tarpaulins urging her to run  in the 2022 presidential election.
"Let us instead use our power and resources to give food to those who are short on money and hungry and create jobs for those who lost their livelihood," she said.
Even if she is not planning to throw her hat in next year's presidential race, Mayor Sara said the "show of strength and unity" of her supporters was enough to mobilize Filipinos to address poverty.
"There is no need for you to keep on calling my attention [to run for president] through motorcades and tarpaulins, I heard you, and I understand what's in your heart. Because that is also what I felt," she said. Read More